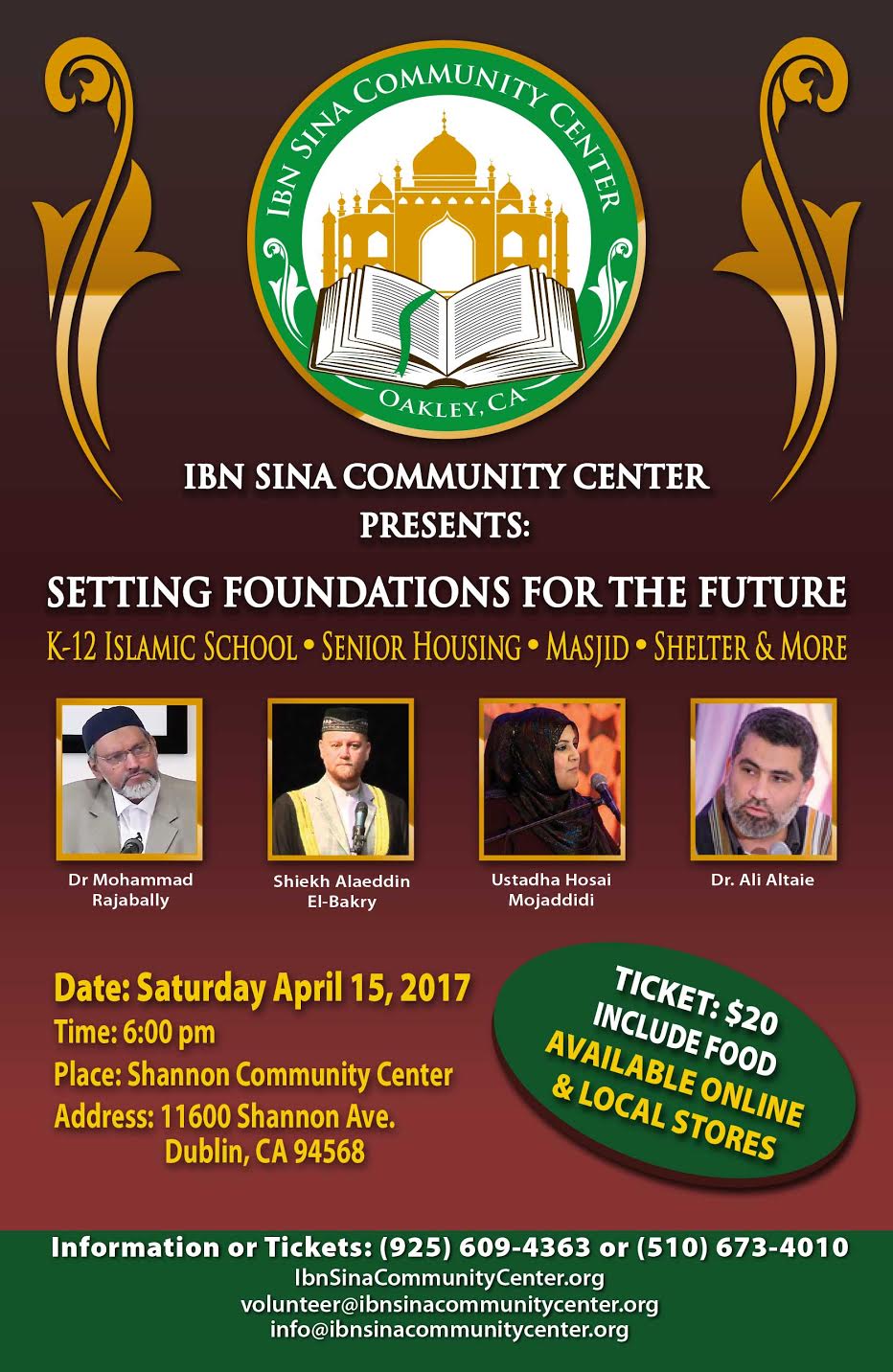 Event Details
Date: Saturday April 15th, 2017
Time:          6:00 PM
Location: Shannon Community Center
                   11600 Shannon Ave.
                   Dublin, CA 94568
Dear community members, friends and supporters,
Assalamu Alaykum.
The Ibn Sina Community Center board members cordially invite you and your family to our fundraising dinner on Saturday April 15, 2017. We are excited to announce that Sheikh Aladdin El-Bakry, Dr. Ali Ataie, Dr. Mohammad Rajabally and Ustadha Hosai Mojaddidi will all join us as lead speakers for this blessed event. This is one occasion you and your family will not want to miss.
Tickets are $20 and will include dinner.